Key Features of Lotus Notes Viewer

Conversion of NSF File to PST
All the data within the Lotus Notes Files like : Emails , Tasks , Notes , Calendars is converted into Outlook PST retaining the Meta Data.

Migrate Emails and Contacts to Single PST
All the contacts and emails of the NSF File can be migrated into a single PST file preserving all the fields and groups.

Retain the Folder Hierarchy
No changes are made to the folder structure of the NSF File after the conversion. The data integrity of the NSF File remains intact.

Migrate to Live Exchange
The software can be used to directly migrate from the Lotus Notes to the Live Exchange Server using the Technician and Enterprise edition Bulk data can be exported from NSF to Exchange Server mailboxes../p>

Retain the HTML Formatting
No changesn are made to the HTML Formatting of the emails or documemnts during or after the conversion of the NSF to PST. .

Split generated PST
The output PST File is large in size , so you can split the output file into smaller sizes from within the software./p>

Supports Outlook 2016
The software supports all the latest versions of the Microsoft Outlook either 32 bit or 64 bit. The PST file created after conversion is of the UNICODE format.

Support Lotus Notes 9.0 and below
Installation of the Lotus Notes is required on the system to convert a NSF file to the PST format. It has support for Lotus Notes 9.0 and below versions./p>
NSF Viewer Tool to View NSF Files
View all the elements of Lotus Notes NSF easily
Get access to each folder like inbox, sent items, etc.
Displays item count while navigating each NSF folder
Sorts out items on basis of subject, size, to date, etc.
Compatible for viewing Notes NSF data of any version
One click freeware solution to open & read NSF file data
How can you view NSF data with NSF Viewer tool?
As we know that NSF files can be accessed only with the help of Lotus Notes. So users are required to set up an environment of Lotus Notes on their system in order to read or view a specific NSF file. However, there are situations when a user requires an urgent need to read Lotus Notes files in the absence of Lotus Notes. In such scenarios you can freely depend on Notes Viewer tool to read out the contents of your NSF file. Let us know about its working in details.
Install the Lotus Notes database Viewer application & load specific NSF file by browsing the location of file
After the file is loaded, select the items in order to preview every item details
On clicking a particular email message, details like the item count, size and the date will be displayed
Clicking on contacts and other items will also provide a preview of data within them
Multiple Filtering options have been provided to extract the data which is required
The Free Lotus Notes Viewer has been developed keeping in view the requirements of several type of users and hence does not possess any kind of limitation. Further, it does not bring out any changes in the original formatting of NSF messages. All the links, hyperlinks, texts, images remain intact while viewing the items with the help of Lotus Notes Viewer.
Why NSF Viewer Could Be Convenient Option For You?
What Makes You to Go For Freeware Lotus Notes NSF Viewer Utility
Avoid Inconveniencies While Opening Large NSF File: Owing to prolonged use of Lotus Notes and accumulation of email messages, the NSF files become large in size. In such cases, user come across difficulty of large sized NSF files reason being the client slows down and in certain situations hangs down. However, with the use of freeware Lotus Notes Reader utility you won't feel such hindrances while accessing the email messages. The tool will provide you a faster view Lotus Notes database all items.
View NSF Components all in a Single Panel: The interface of Notes items differ widely from each other. Such as the contacts will have an altogether a different interface from that of Notes email messages. But when you use a Lotus Notes Database Viewer tool, you will get to view all the components on a single interface. This will avoid any kind of confusion in user's mind while accessing the elements of Notes NSF files
Refrain From Any Duplicate Record: Normally, when users try to access a NSF file with an existing Lotus Notes data file, there are chances that of repentance of same messages or contacts more than one time. However, by using NSF Viewer application you can avoid such type of discrepancies because when you will open a file with the tool, it will display all the data without any duplicate records.
Step by Step Conversion
Step 1: Browse Lotus Notes NSF File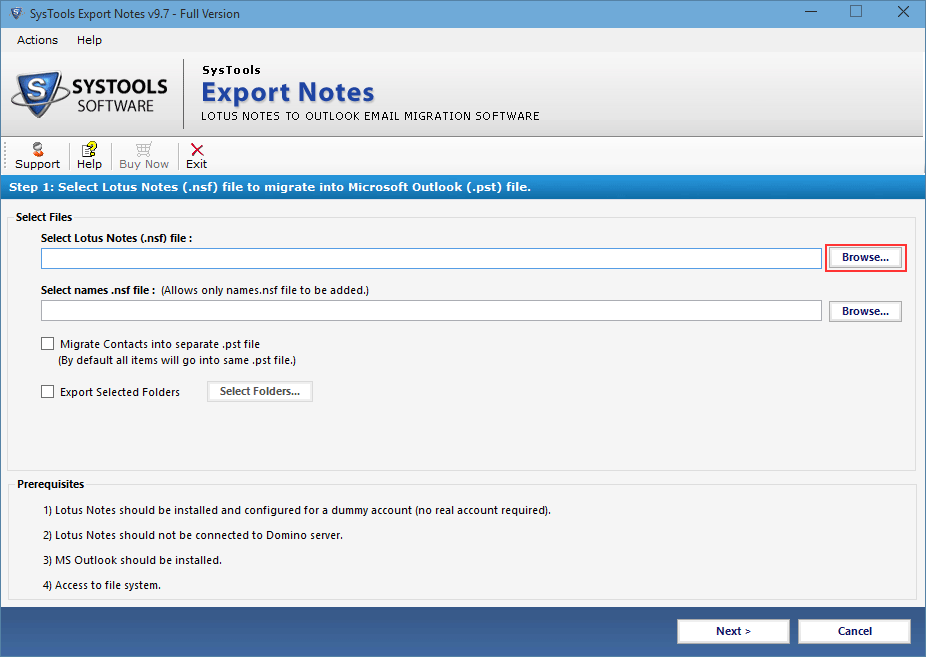 Step 2: Click Next to proceed.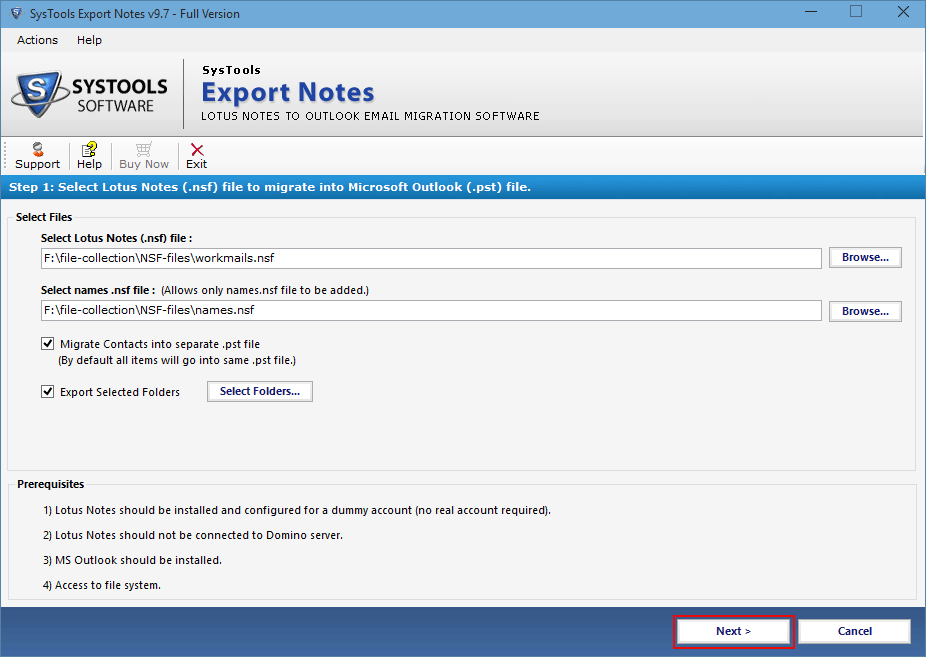 Step 3:Start the Export Process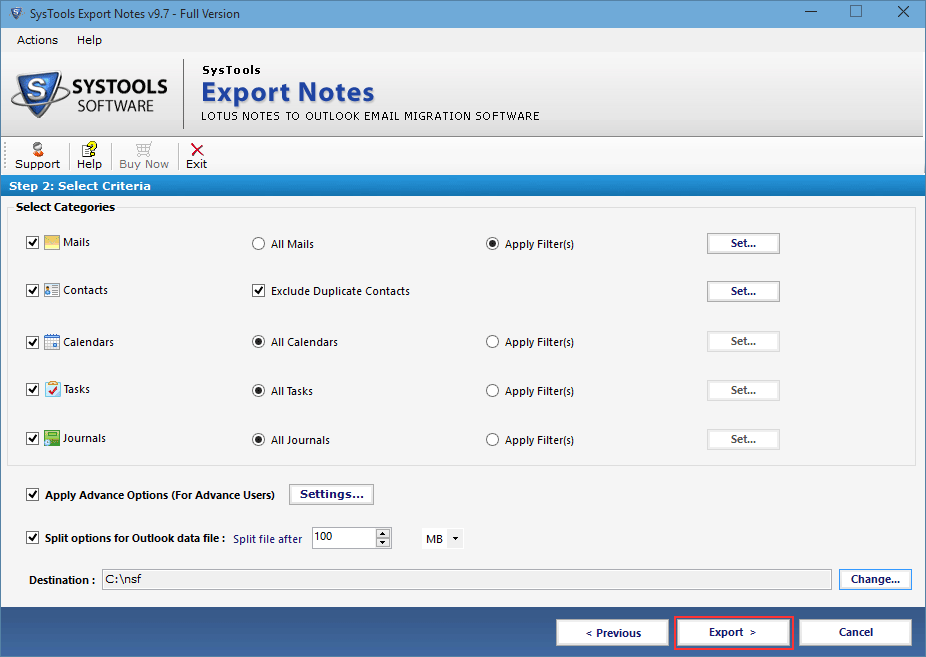 Step 4:Export Process Completed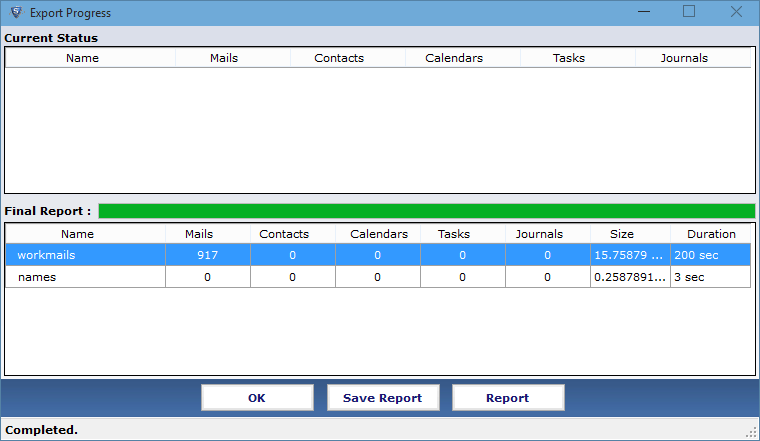 Watch Product Working Video of Lotus notes Viewer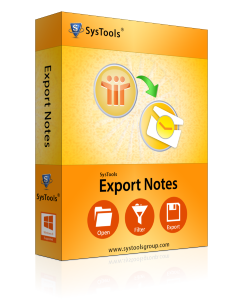 Size: 21.2 MB Version: 9.7

Some User's Queries
Does this software supports all Lotus Notes versions?
Yes, this software supports all versions of Lotus Notes including 9.0.
What all items a user can view using this software?
A User can view all data items of NSF files like contacts, emails, calendars, etc.
Does it allow users to view file saved in network drive?
Yes, you are allowed to view files saved on network drive also.
Is it mandatory to have Lotus Notes installation on my machine?
Yes, for the working of the software it is compulsory to have Lotus Notes application on your machine.
Customer View
I would like to thanks development team for making such a great software. Lotus Notes Viewer helps me a lot in viewing my important NSF files. I like this software because this software allows me to only view essential emails, which I want.
Julio, UK
I find little bit difficulty while installing the software, but thanks to technical support team who helped me in configuring this software on my machine. They first listen my problem carefully and then started guiding me which I liked the most about team. Great work done by support team.
Arelan, South Korea