What is Lotus Notes Archive?
---
Archiving is the process of moving data which is not needed presently to a separate storage place for long term retention. Archive data consists of old data important for the organization and may be needed for future reference.
Location of Lotus Notes Archive file
---
Default Location of IBM Notes Archive:C:/Program files/IBM/Notes/Data/Archive/archive.nsf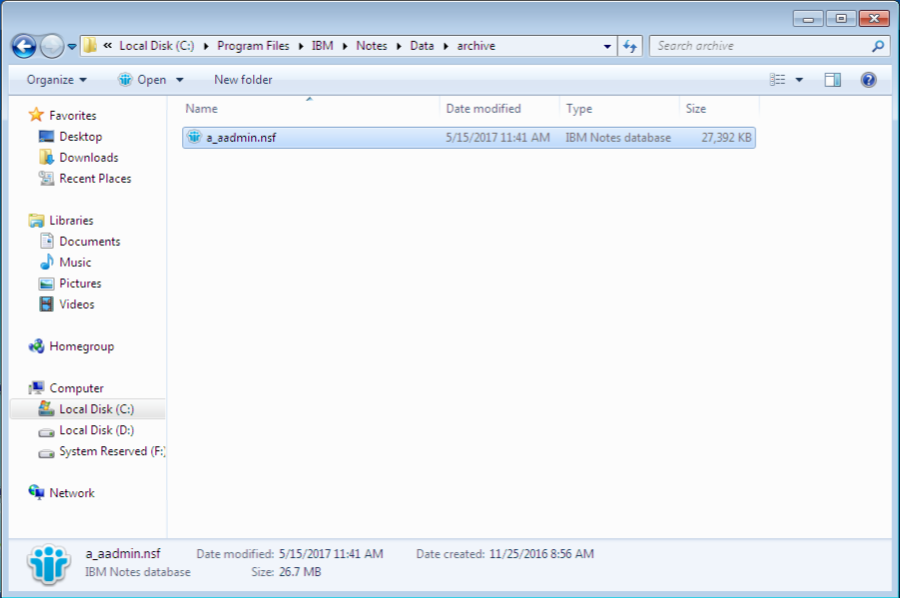 What is the need of Archiving?
---
When your Lotus Notes mail running out of space and are not able to store more incoming and outgoing emails and also you don't want to delete them. These data may contain some important emails of an organization which they may need in future for some reference so deleting of data is not a good solution. In this case, archiving method works well. Lotus Notes has an inbuilt archive application which can be used to archive notes documents and emails and can be retrieved anytime.
What does Lotus Notes Archive folder stores?
---
Users can store any items of IBM Notes into archive folder like mails, calendars, contacts, journlas, to-do which may be needed in future to an organization. But presently needed to be archived for creating more space for storing new created items. But usually Emails are archived to release the space of server and user can view the data from this archive folder anytime.
How to create archive folder in Lotus Notes?
---
1. Start your IBM Notes account and go to inbox
2. You will have to create a new folder to move mails which are needed to be archived.
3. From Action tab click on archive and then choose to create criteria.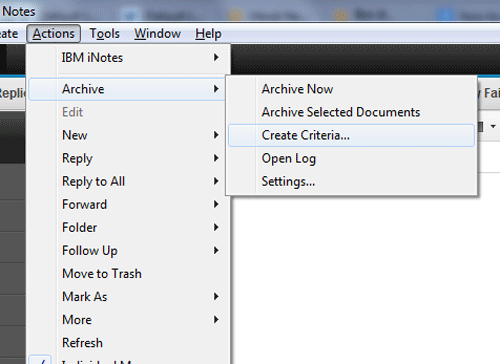 4. Create Archive Criteria window will be open, provide the name of folder there.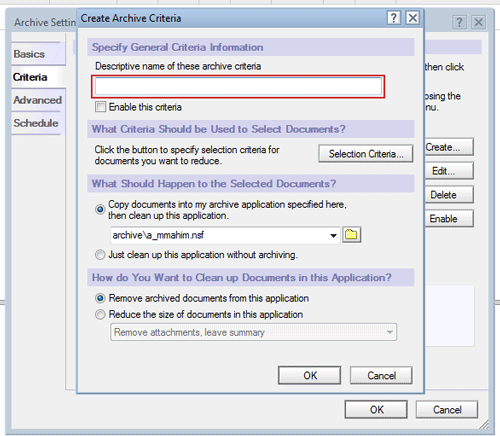 5. To confirm the above steps check the enable this criteria box.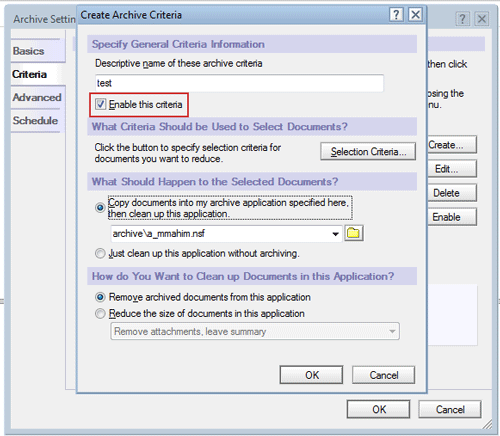 6. To choose the mail items to archive click on selection criteria.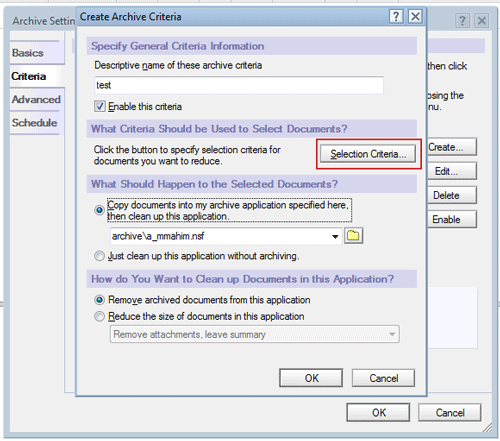 7. Now select the folder name and click on OK button.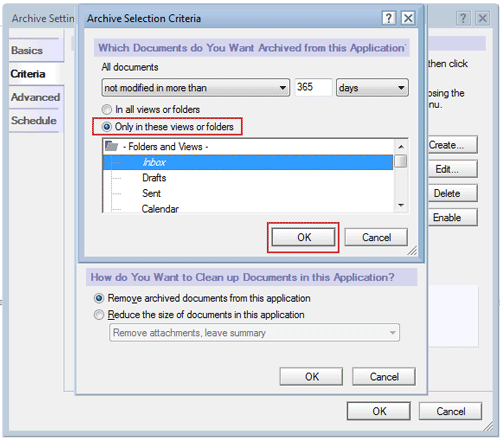 8. After selecting the mails schedule the archiving and click ok.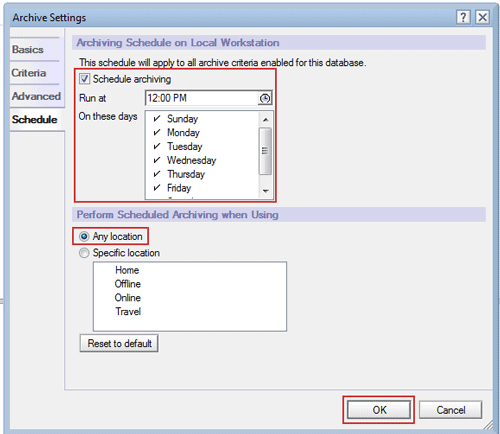 9. Now again go to Action and click on Archive now option.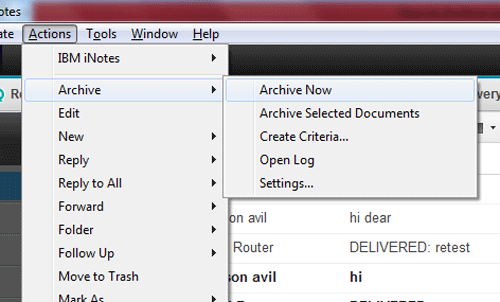 10. A dialog box will be prompted to ask "Do you want to archive now?".click on yes.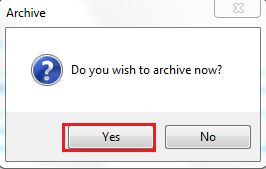 How to reduce the size of large archive folder?
---
Since Archive folder is used to store the lotus notes items so that space is created on server and do not get error like running space out for new send and received mails. But there is a size limit of archive folder which if exceeded leads to corruption of data. To avoid corruption due to exceeded size of archive folder, below given steps are needed to be followed:
Open the large archive file.
Click on File > Application > Properties
Click on the last tab
Check the Compress document data option.
Go to second tab and press compact
Now check the size after compact
How to unarchive emails in Lotus Notes?
---
Unarchiving is the process of restoring data from archive folder to their original location commonly in hard drive.
Following are the steps to unarchive email in Lotus Notes:
In IBM Notes click on "Archived emails"
Deselect the emails which you want to unarchive.
Click on "return to inbox". The selected emails will become unarchived and return to their original folder.
Error: "File does not exist"
---
When does this error occur?
This error message "File does not exist" occur when users tried to archive documents and because of this generated error archiving of data do not occur. It occur when the archive NSF file is not found on designated directory of IBM Notes. The problem may be any, probably the database has been renamed, moved or deleted.
Solution:
User can use the following methods to solve this issue:
Look into the properties of Archive file to determine where it may be expected.
File > Database > properties > Archive Settings -'Where do you want these documents archived to?›
In next step verify by using Windows Explorer whether the file is missing or renamed.
Locate the file on any different folder or directory.
Follow the below given steps to know whether the file was deleted or renamed.
(i) Move, Rename or Create the appropriate NSF file at proper location.
(ii) If the name given to the archive NSF file found in some different folder or directory, then you can change the location of path when asked "Where do you want these documents archived to?" to the correct location where the NSF file exists.
Conclusion:
---
This article is all about the archiving technique in Lotus Notes. As archiving may be important for the regular user of Lotus Notes so the their user should know all about it. Hence, we have discussed here the meaning of archive in IBM Notes and also the creation of archive NSF file and its importance in Notes.
A Vision for User:
Users working in IBM Lotus Notes for their Emailing and other purpose sometimes find it difficult to cope with the problems of Notes because its complexity. Many of their users even don′t know all the features of Notes and Domain application. For these users, Outlook works much better and they can migrate easily by converting nsf files to pst. This can be done by any third party tool.