Step 1
In the very first step run the software through start menu or by click on its desktop icon. Now first screen of the software will pop up in which user have to prove its authentic identity by filling all the credential details of Exchange account.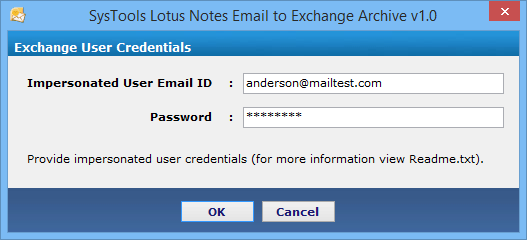 ---
Step 2
Now select the Export button from the tool bar to start transfer of NSF data.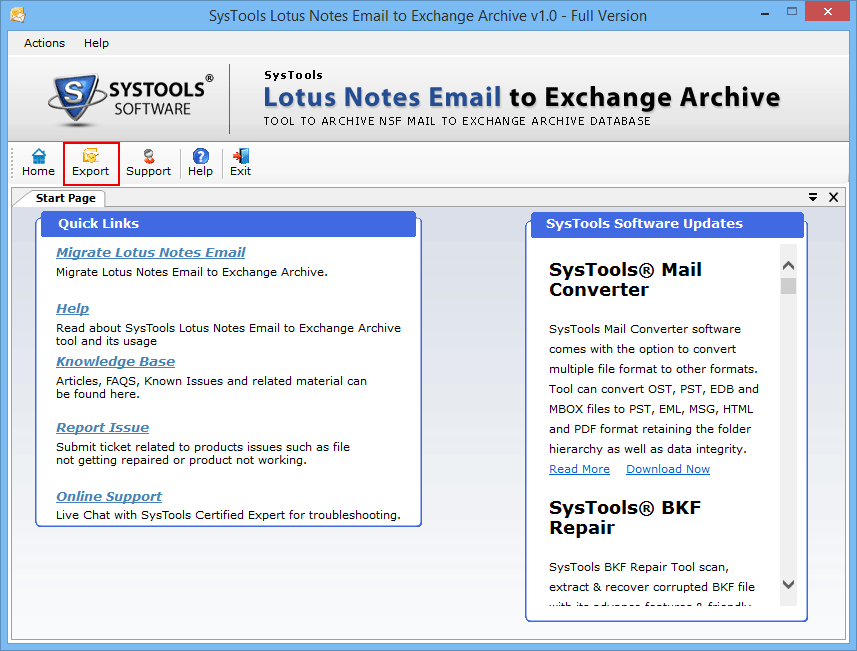 ---
Step 3
The window of select migration option will pop up. Select the desired way of way migration and click on next to proceed further.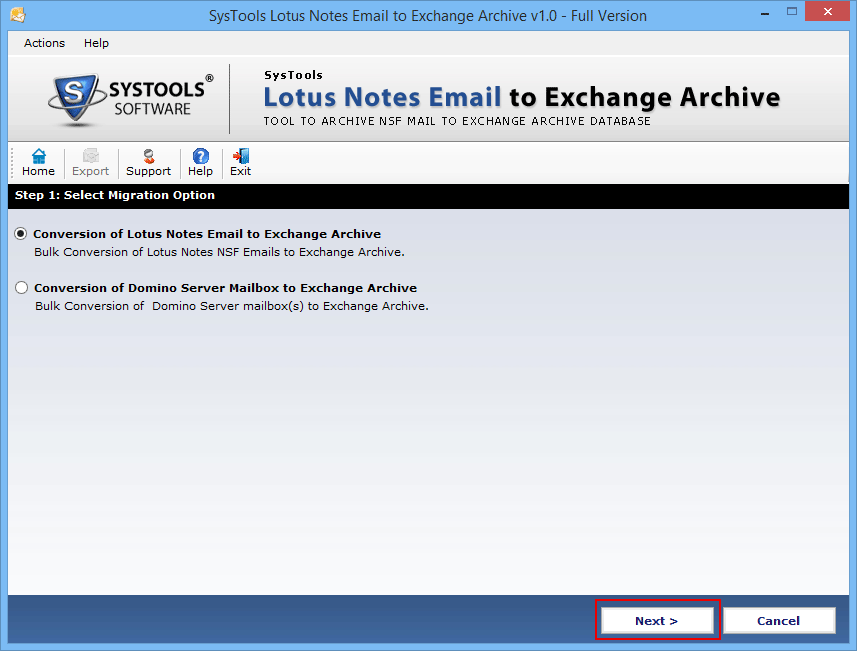 ---
Step 4
After that user need to Add files, folder and specify the appropriate sAM account name to convert them from Lotus Notes to Exchange Archive. Now click on Next to continue the process.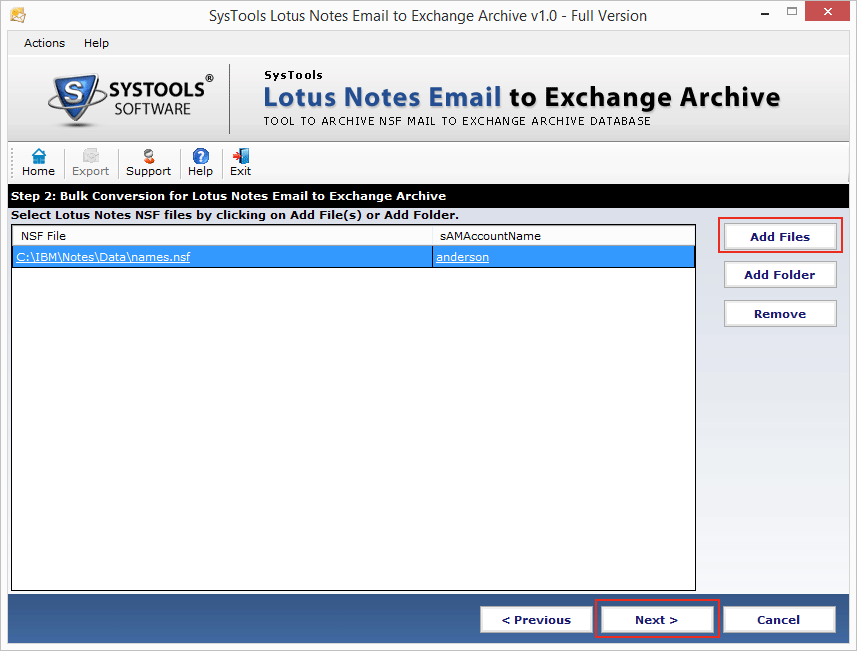 Step 5
Now apply the suitable filters to eliminate the unused mails and get specific data then click on archive button.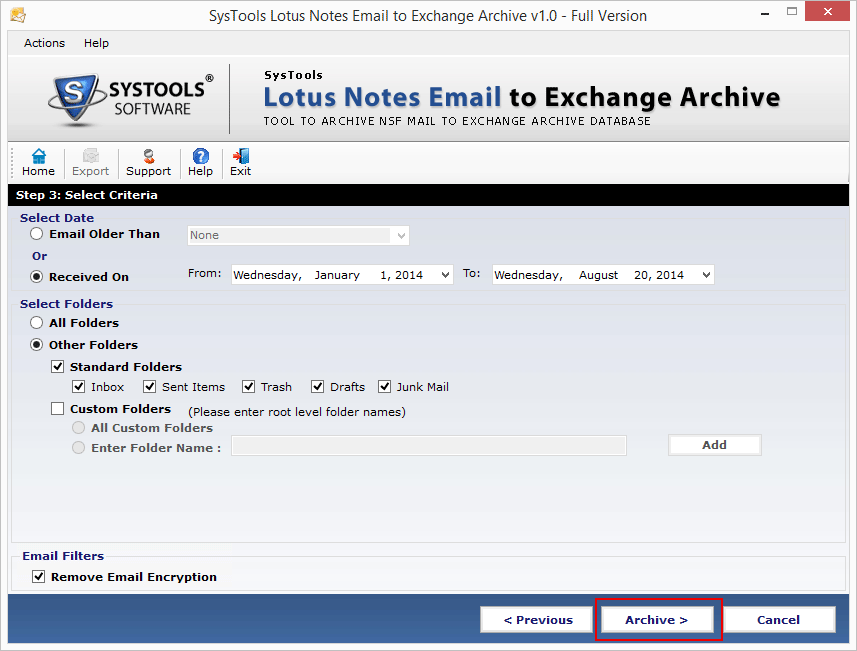 Step 6
After click on archive button status report of entire conversion process will show time to time.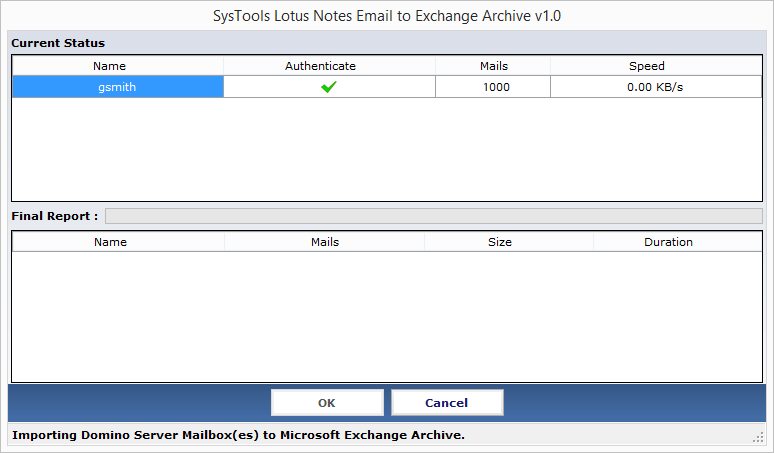 Step 7
After complete and successful migration a dialog box will pop up which shows completion message.