Step 1
Initially start by downloading the Demo edition of software and run it. The first screen appears as shown below click on browse button to select NSF file.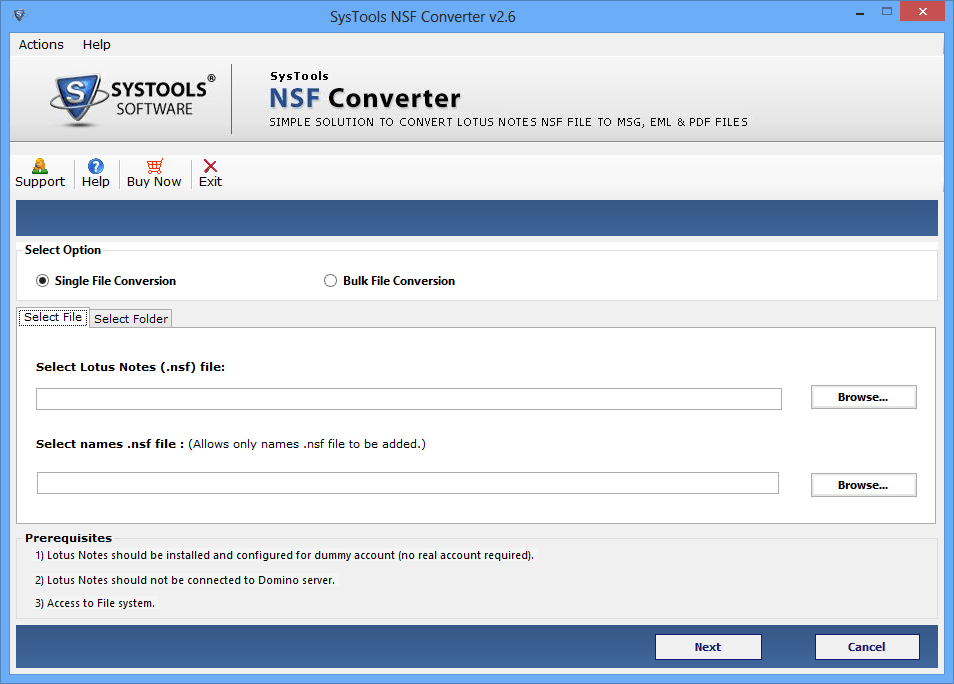 ---
Step 2
Next screen prompt users to give the location where NSF file is saved. Select the appropriate location and click on Open to load the NSF file in Software.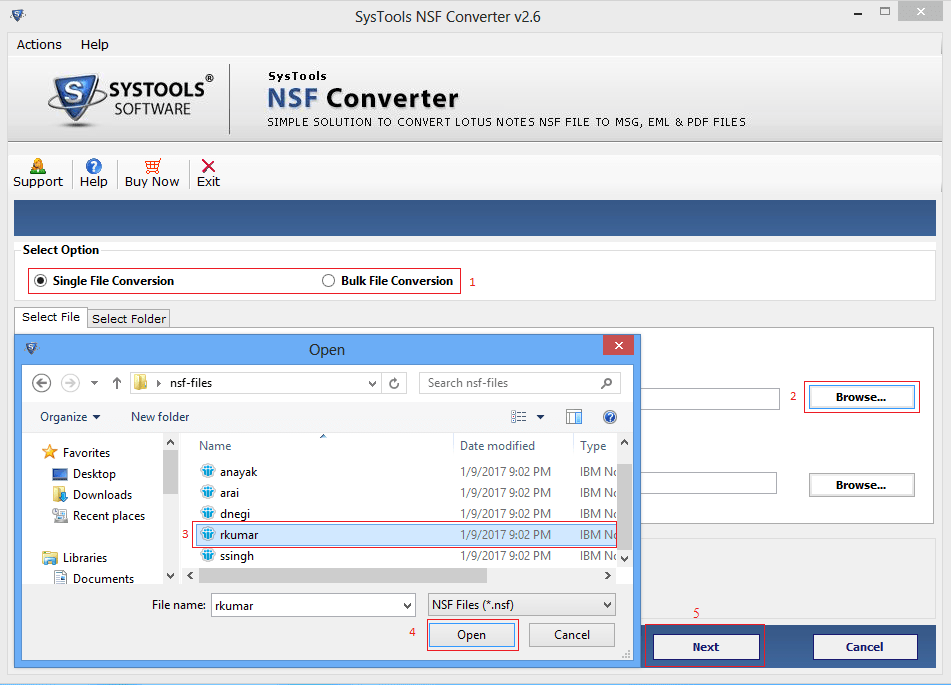 ---
Now Browse names.nsf file separately, so if you want to convert contact. Click on Next button.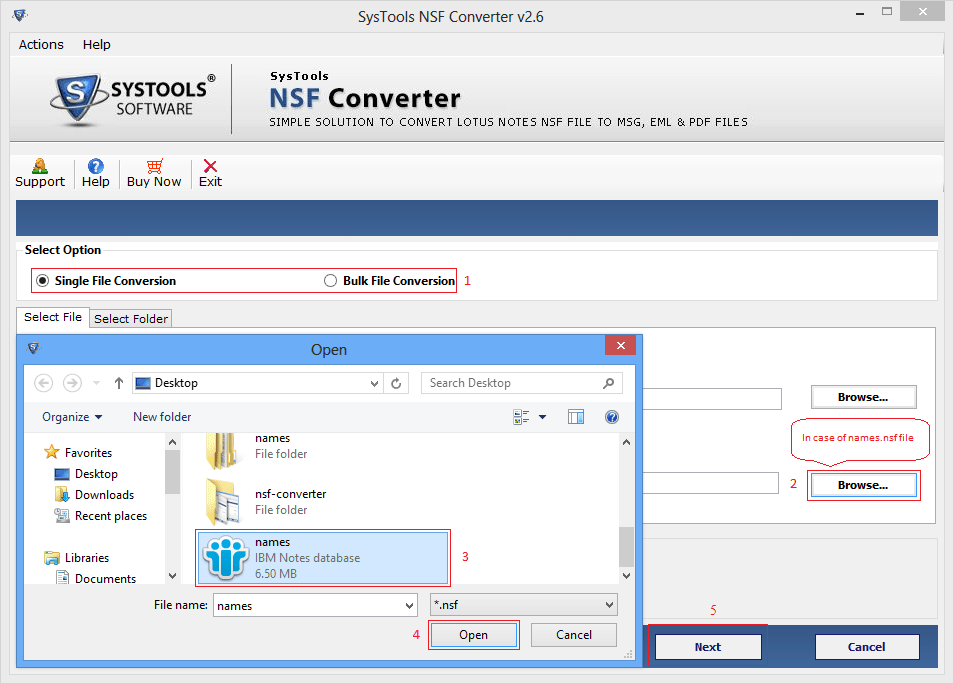 ---
Step 3
If you want to convert files in bulk then go through bulk file conversion option by clicking on browse button. Click on Net button.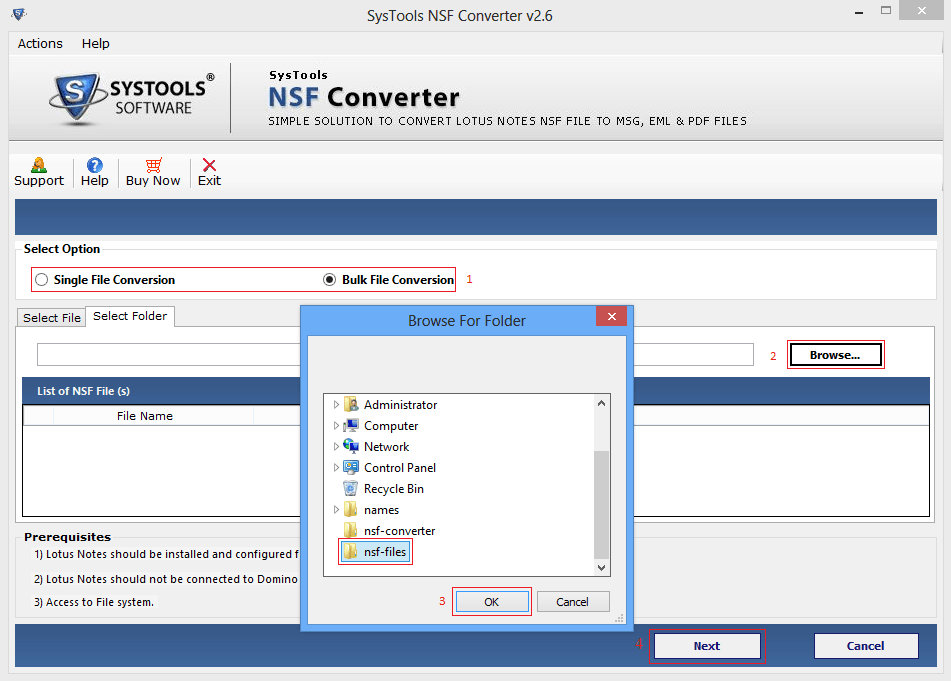 ---
You can also choose the number of NSF files which you want to convert if you choose bulk conversion option.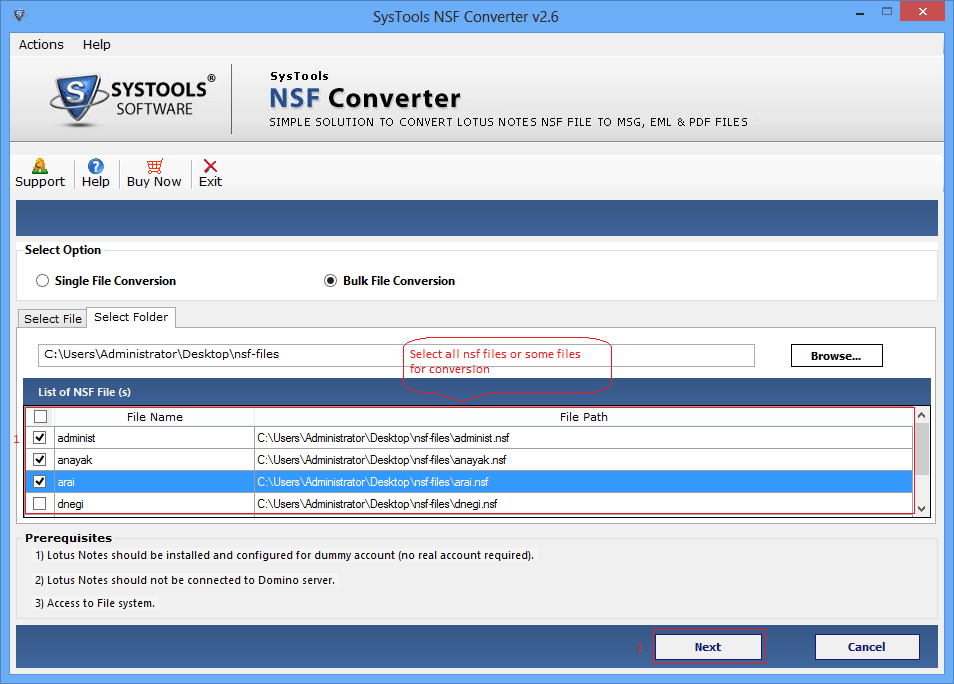 ---
Step 4
Now a specific criteria is provided to choose the specific file format EML, MSG or PDF. You can easily apply include data filter while selecting mails from the select criteria.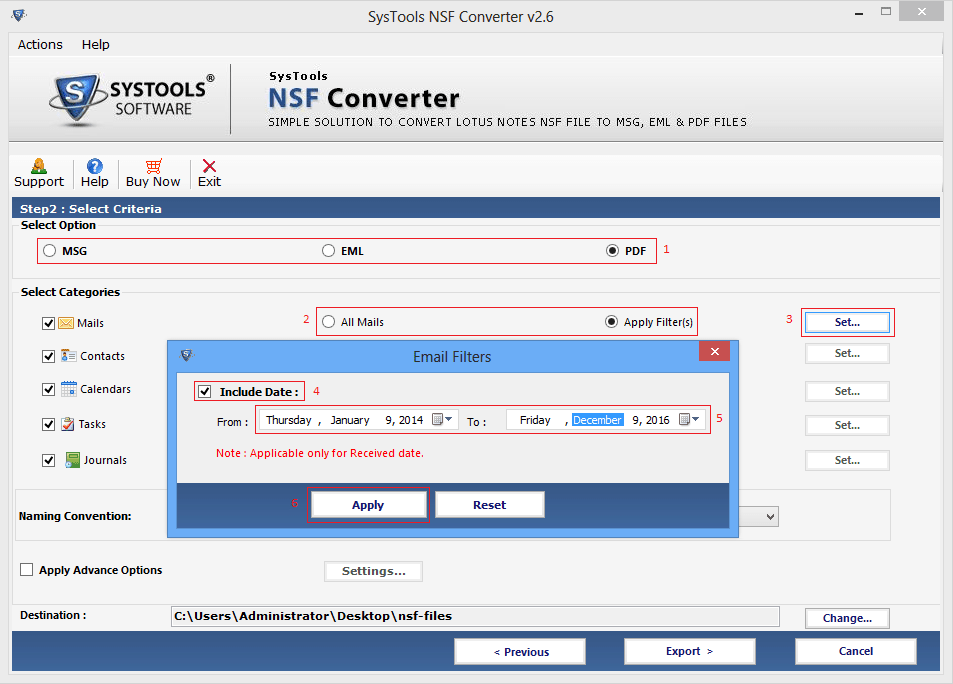 ---
Step 5
Now you can exclude contacts to save the space from the files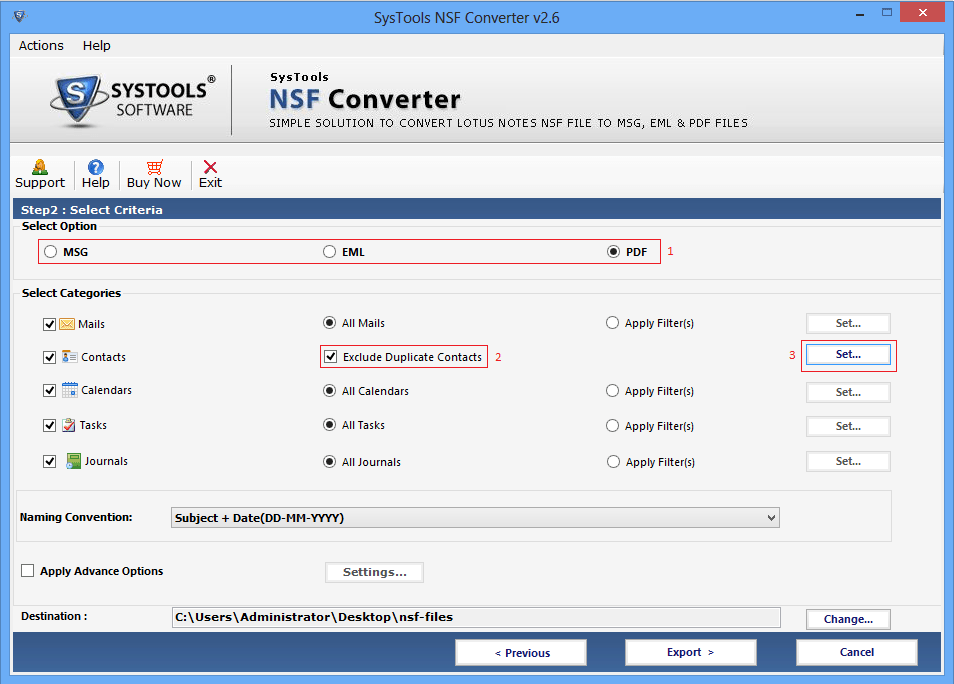 ---
Multiple fields are available in which contacts like name, mail address etc. You can also choose the categories to filter the duplicate contacts.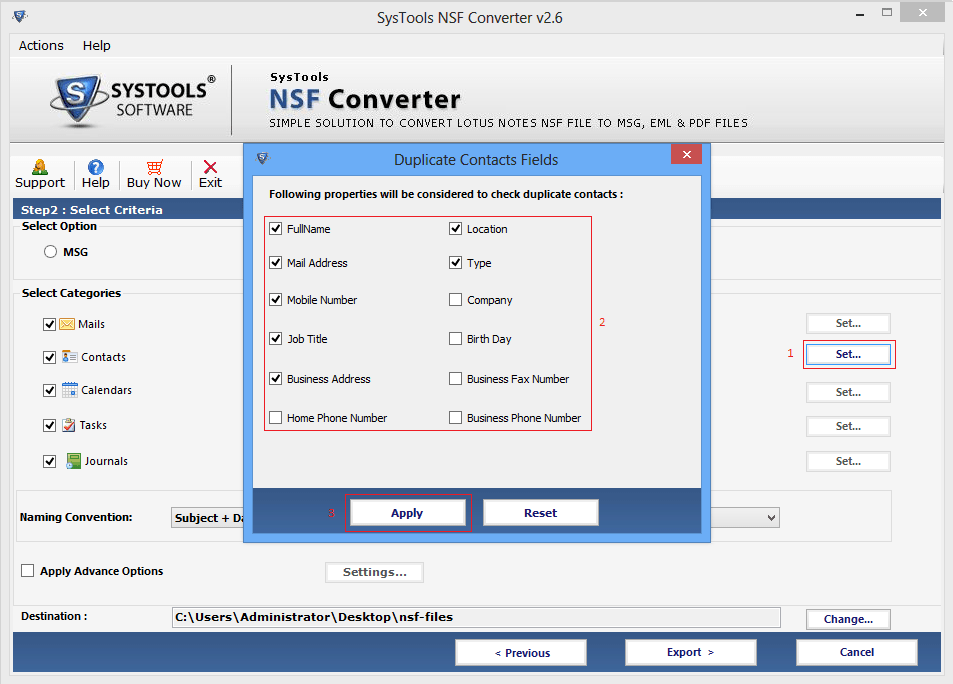 ---
Step 6
In the Next screen various fields are available i.e. calenders, contacts, tasks and journals.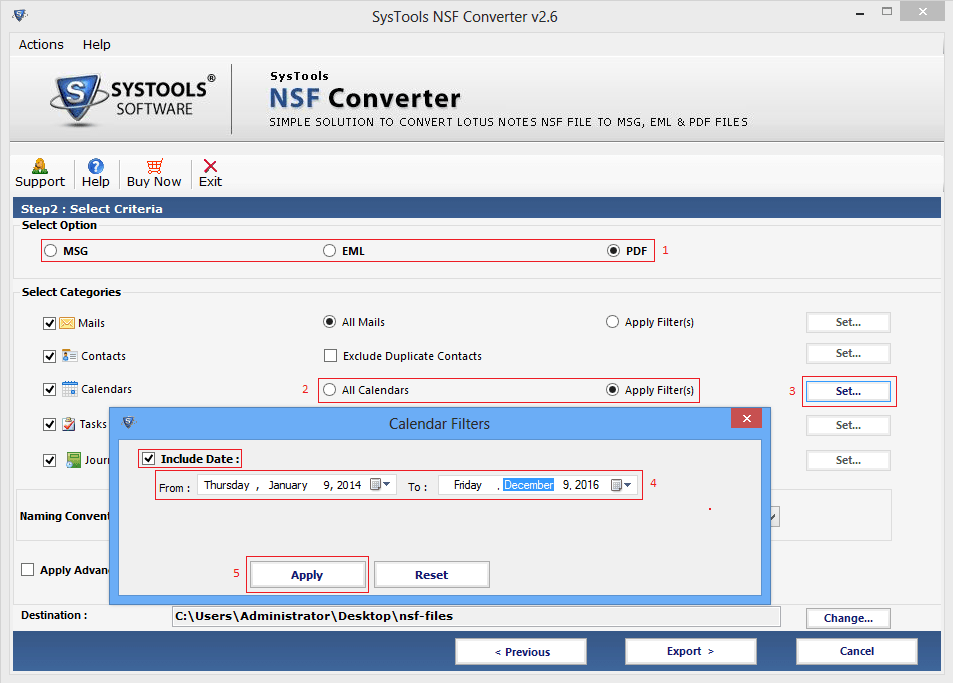 ---
Calenders filters in calenders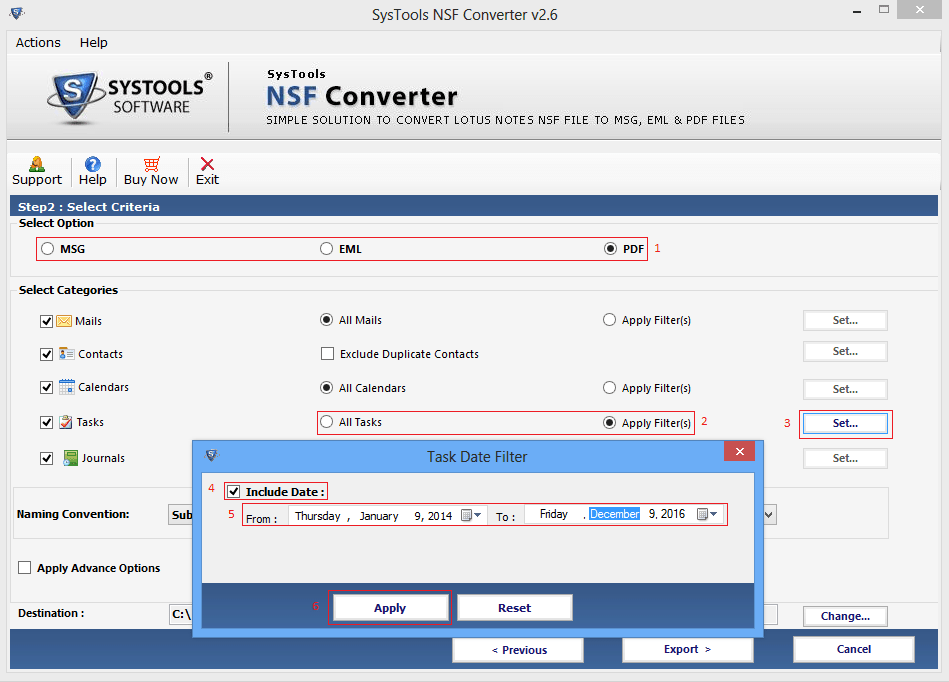 ---
tasks date filters in task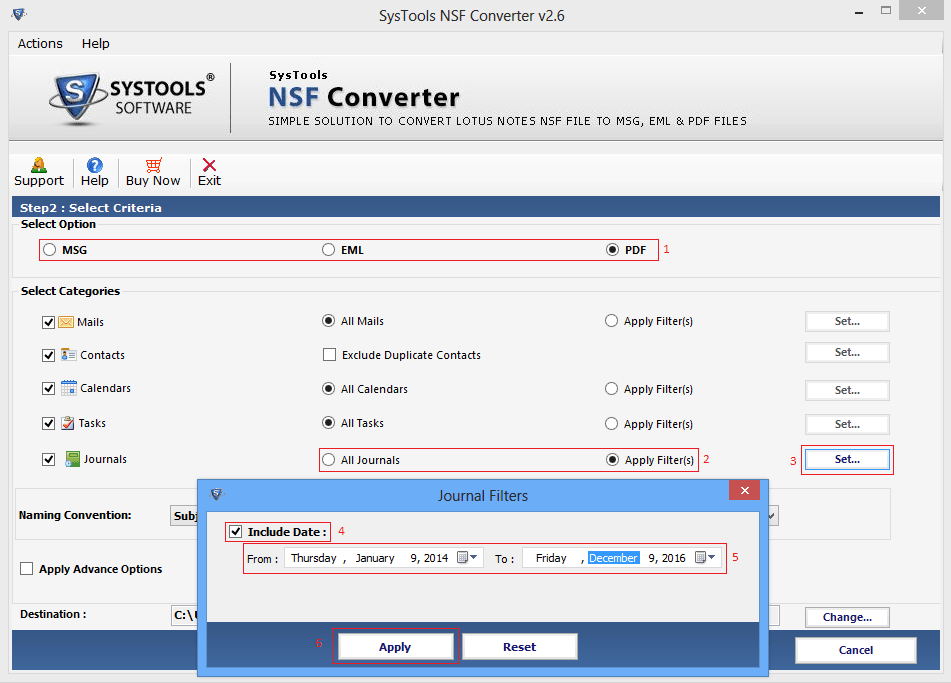 ---
Journal filters in journals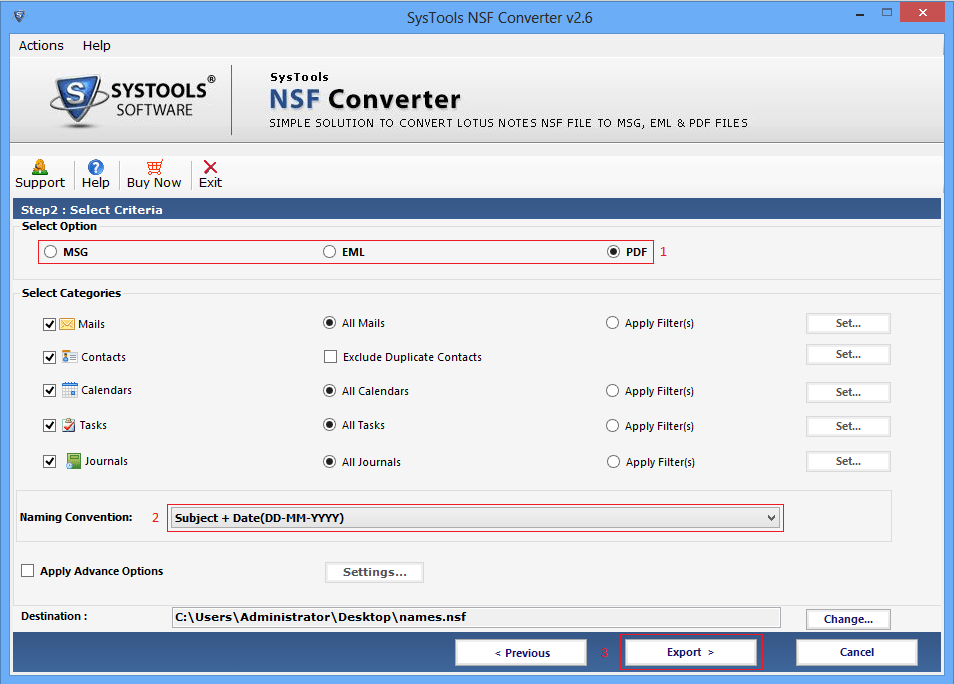 ---
Step 8
Apply Advance option and also apply HTML formatting, Internet header, dock links and remove encryption all documents from the file formats from the setting of advance options.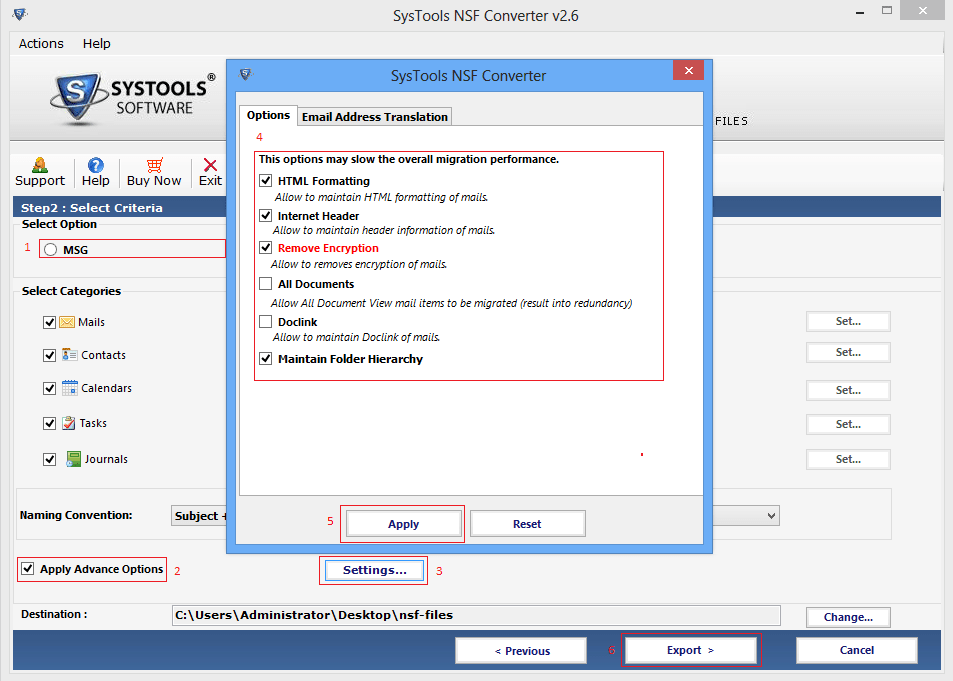 ---
The another one option is applying email option translation from the advance setting so you can set SMTP manually.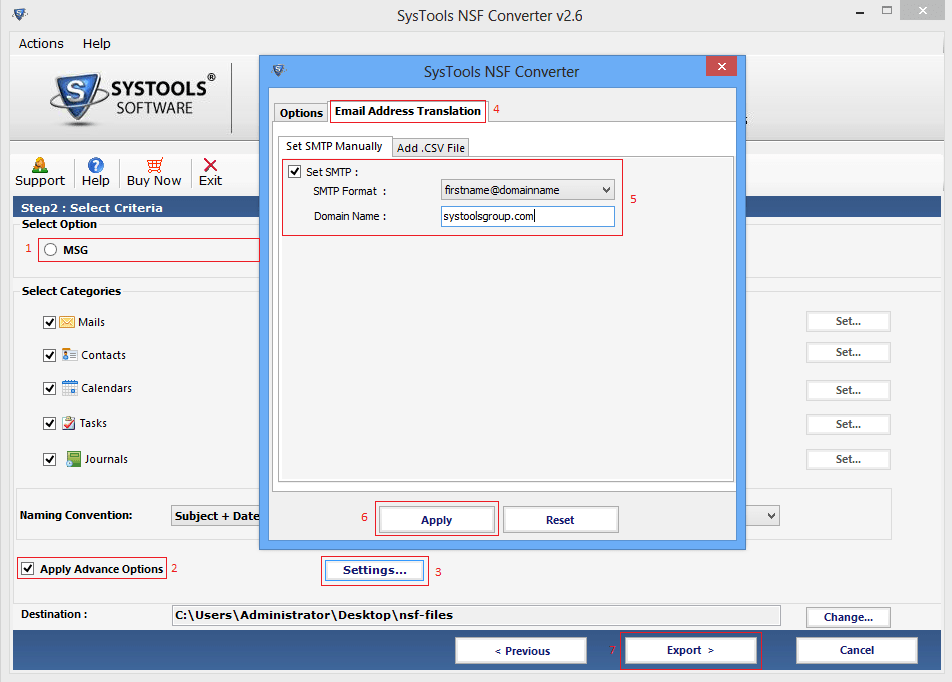 ---
You can add csv file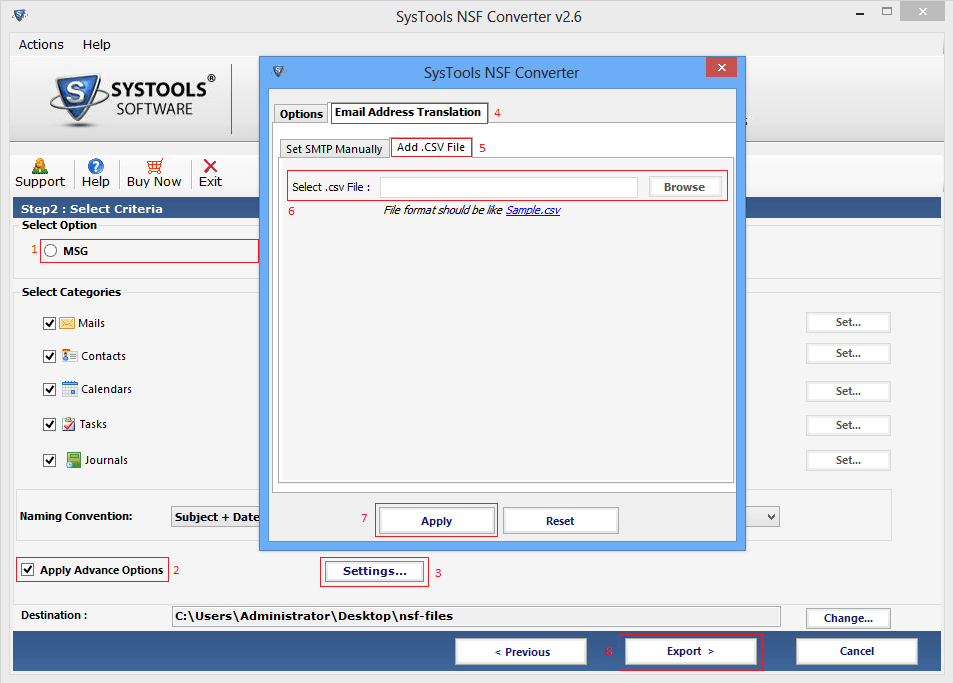 ---
Step 9
To access the ID file, Now enter the Password.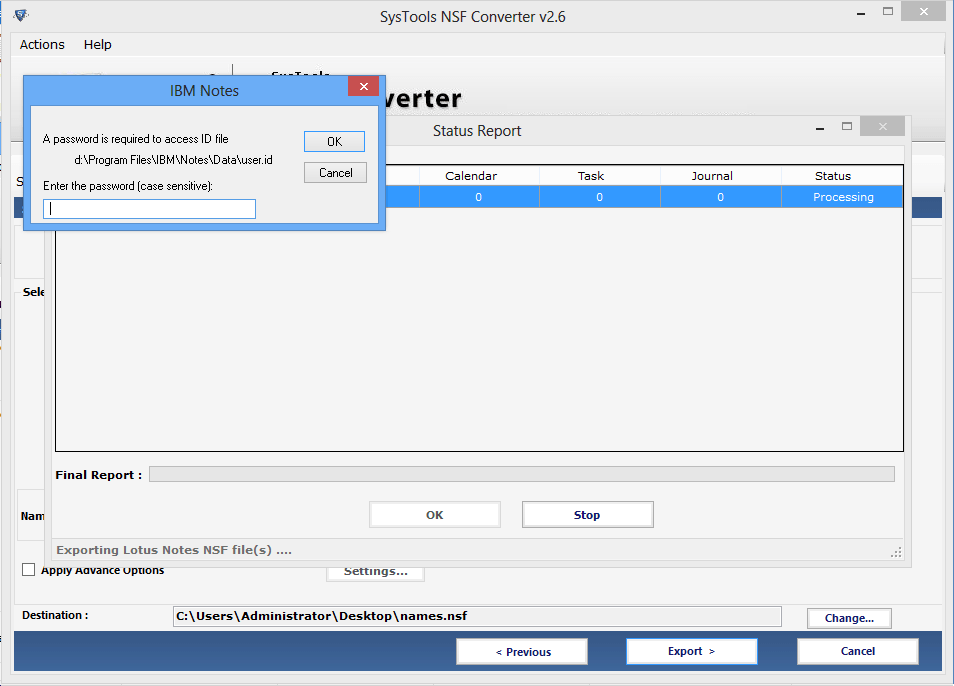 ---
Step 10
It will show you the status of file When you put into ID & password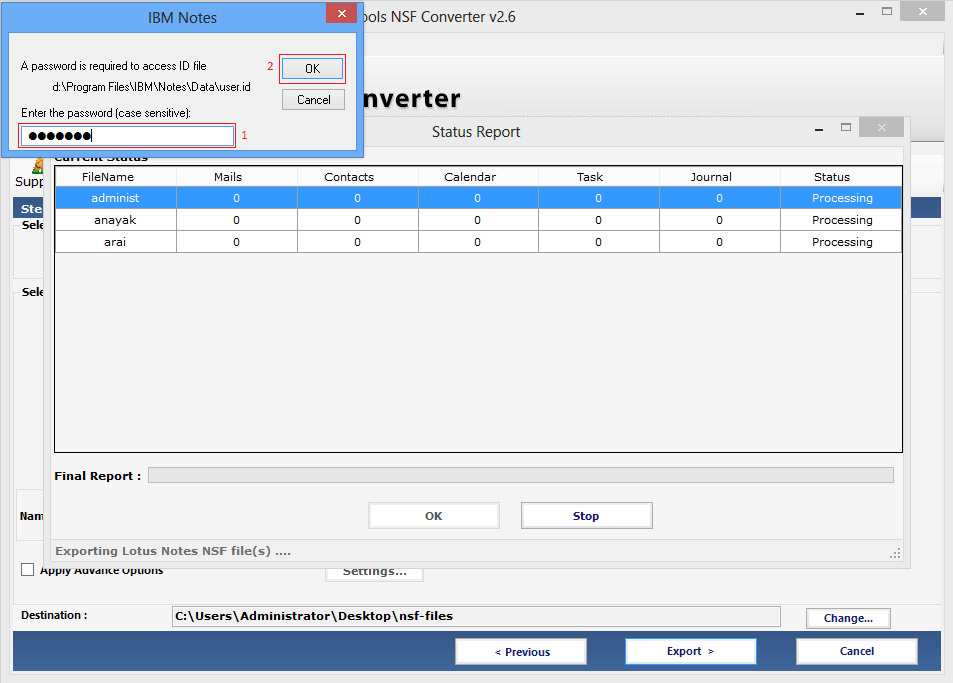 ---
The progress report with current status and final report will also be displayed on the screen.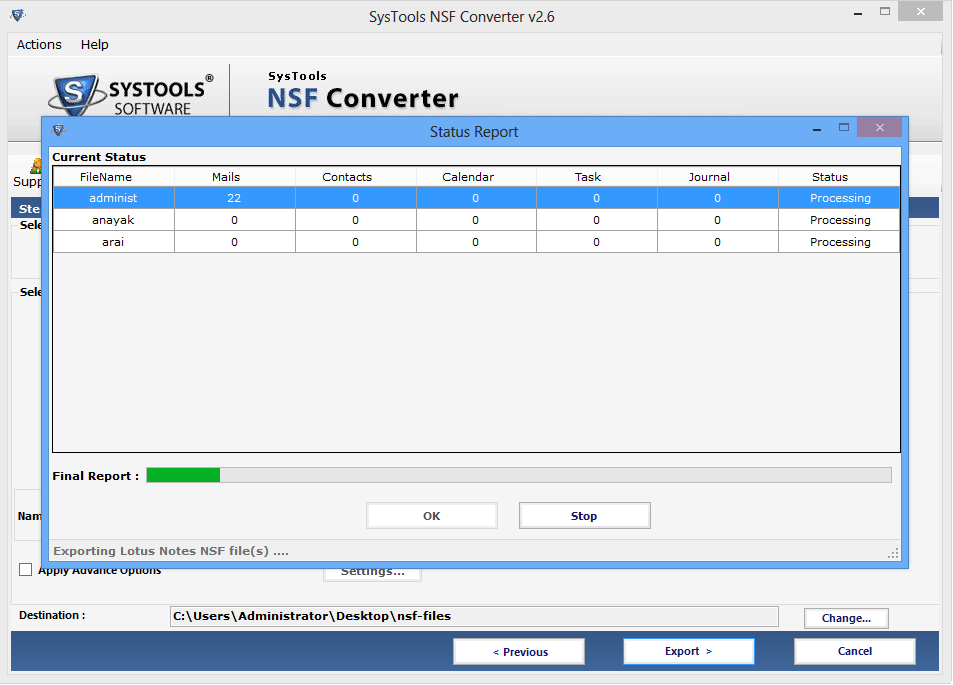 ---
Step 11
At last the screen shows the successful conversion message of NSF files and saved location of PDF file.