Key Features of Image to PDF Converter

Convert Multiple Images
Multiple image files of different files and extensions can be converted to PDF format in bulk using Image to PDF Converter.

Retain Image Quality
No changes are done to the resolution and the pixels of the image during the conversion process thus avoiding the risk of losing the image quality.

Preview Images and PDF
Before the conversion , you can have a preview of the images that are to be converted. After the conversion is completed , you can have a preview of the PDF File before saving it to the desired location.

Multiple Options to Save Image
The software can save all images either into a single PDF or create one PDF for each image.
Need of Images to PDF Conversion Software
Convert Images to PDF - IMG to PDF Converter
Whenever we want to an impressive presentation for professional or intellectual purposes, we generally pool huge amount of efforts that employ precise conversions mainly from image to PDF file formats. For this purpose, we explore an appropriate tool to successfully carry out the pictures to PDF conversion process in few moments. Image to PDF converter software is one such application that is capable to accomplish the photo to PDF conversion task proficiently with in few click
Image to PDF conversion software is an efficient graphics to PDF conversion utility that provides functional support to convert JPG to PDF, JPEG to PDF, PSD to PDF, BMP to PDF, PCX to PDF, ICO to PDF, GIF to PDF and other file format to PDF file format in impeccable way. images to PDF conversion software is an effective way to convert images to PDF file without harming the original images.
Step by Step Conversion
Step 1: Initial Screen of Image to PDF Converter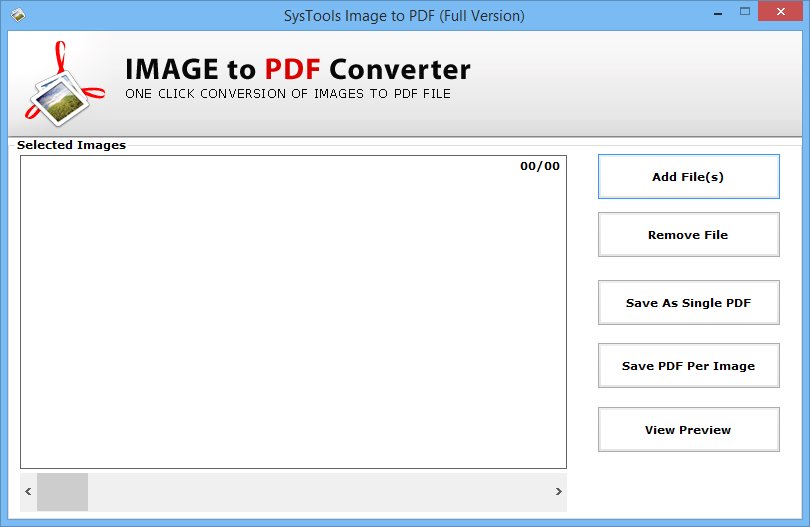 Step 2: Remove the file if you need using the Remove File option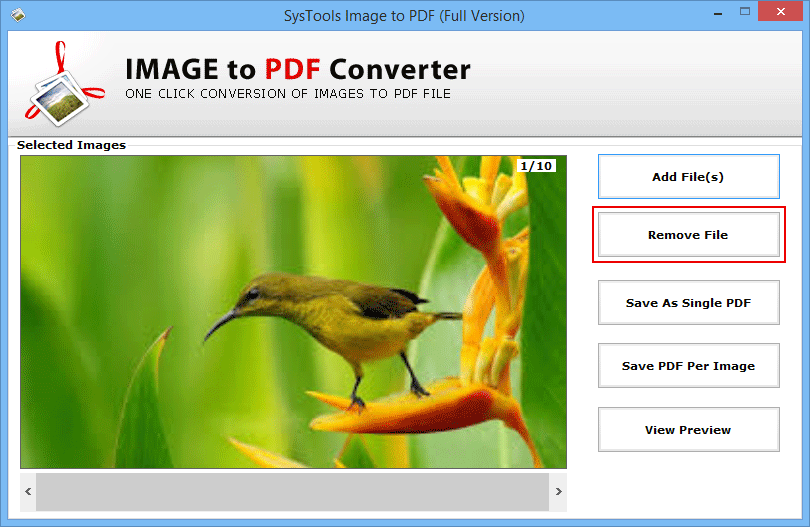 Step 3:Select Desination Format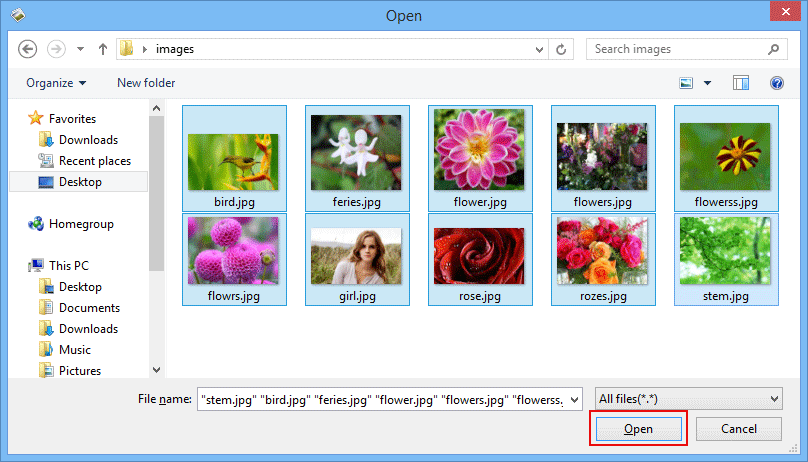 Step 4:Choose the option for saving as single PDF or PDF per Image.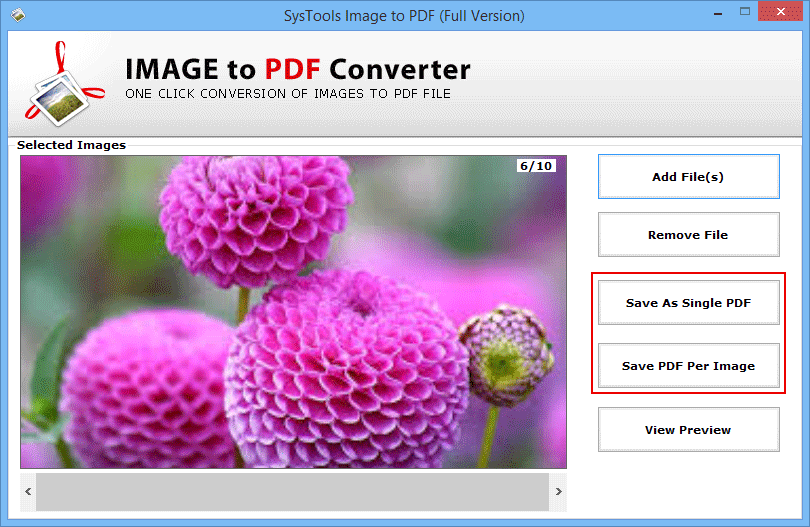 Watch Product Working Video of Image to PDF Converter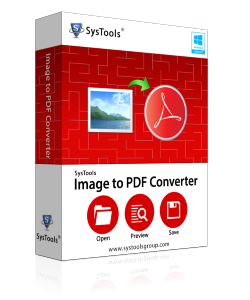 Size: 1.3 MB Version: 1.0

Some User's Queries
Does this software allow users to convert multiple image files of different file formats into PDF at once?
Yes, a user can convert multiple images of different or same file format to PDF at once.
Does this software save multiple images to one PDF?
Yes, the user is allowed to save all images to single PDF file or separate PDF files.
Will it maintain the quality of the image after conversion?
Yes, this software maintains the quality of the software even after conversion. This software retains all image properties like: dimensions, resolution, size, etc.
Does your software support image of JPEG file format?
Yes, this software supports various image formats like: JPEG, PNG, BMP, PCX, etc., and convert them into portable file format
Customer View
Image to PDF Converter is an amazing tool. The best part of this software is it allows multiple image conversion in one time. This software helped me in converting my different image file into PDF file at once. Thanks to development team for saving my lots of time
Alma Smith, US
I liked its interface very much. The three simple steps of this software are so easy that even a non-technical person like me can perform it without any external help. I appreciate the work of development team who are involved in developing such an easy software.
Garland Kaelin, Switzerland