Step 1
In the very first step Download the software and Install on your system. Given below is the first screenshots.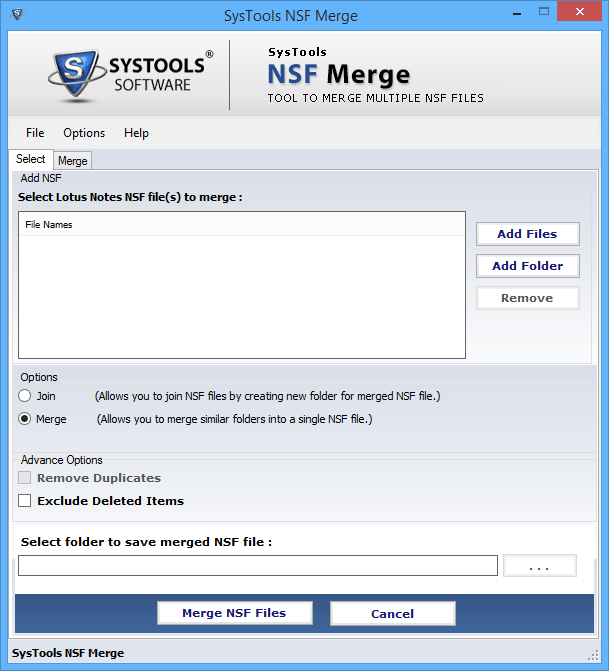 ---
Step 2
Now select the Add Files or Add Folder to upload the files on software.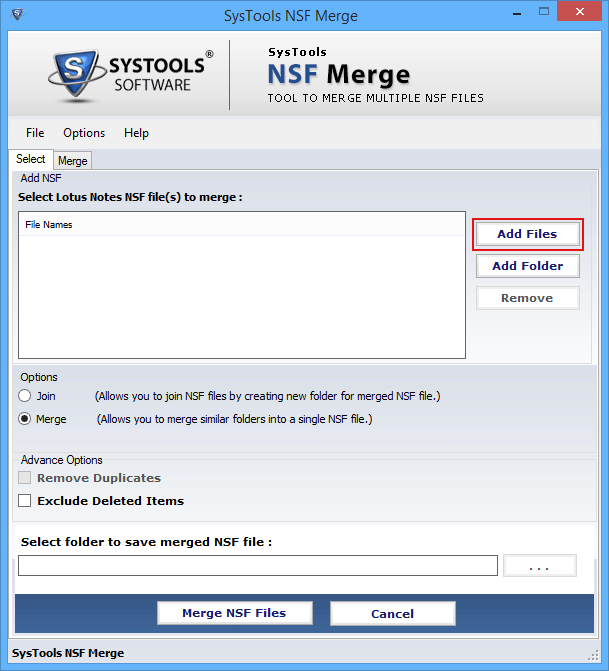 ---
Step 3
Once you select the button a window to choose the file will pop up in which you can select the file to merge and click on Open button.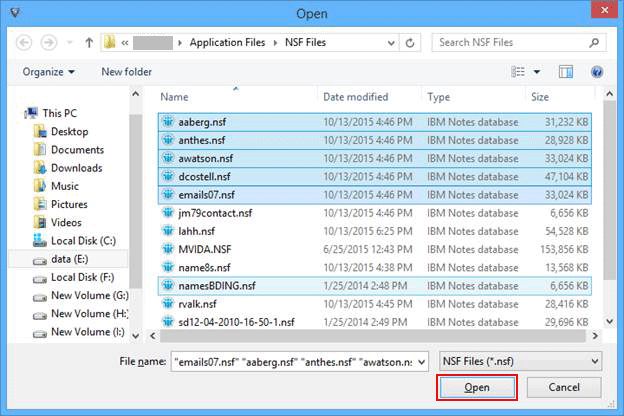 ---
Step 4
As you click on Open button, next window will pop up in which two options to combine NSF files will be seen i.e. Join or Merge.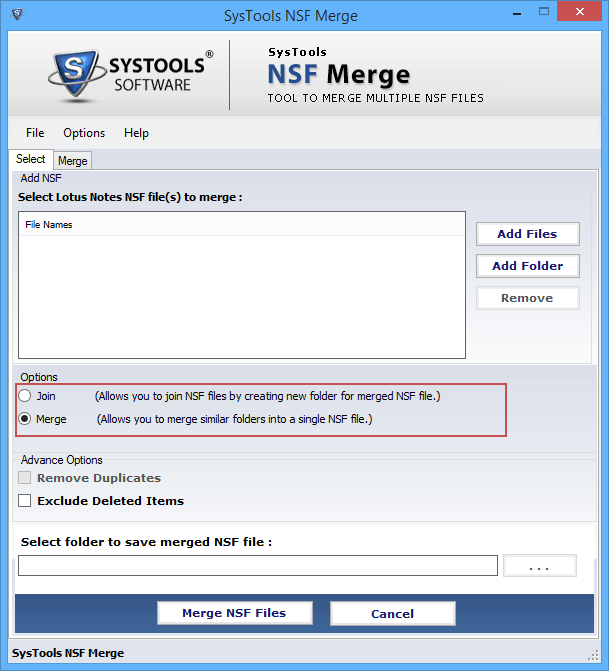 Step 5
Given below screenshots will show you Advance option before merging i.e. Remove Duplicates & Exclude Deleted Items.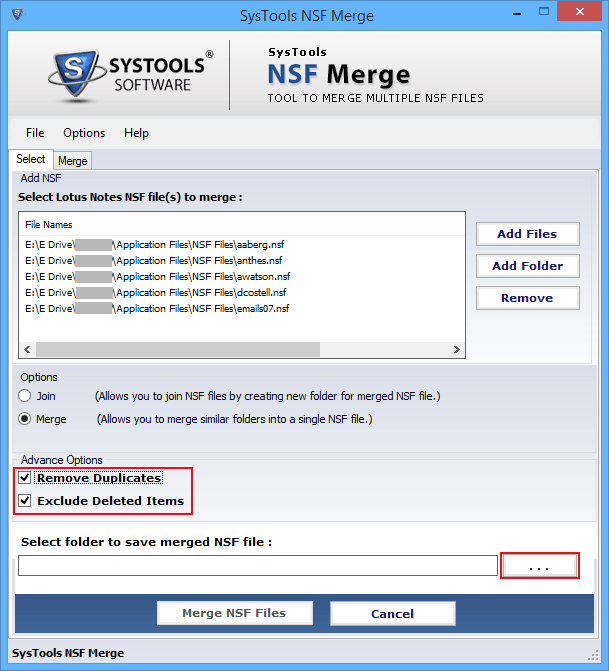 Step 6
If user choose Join option then option to Remove Duplicate items get disable.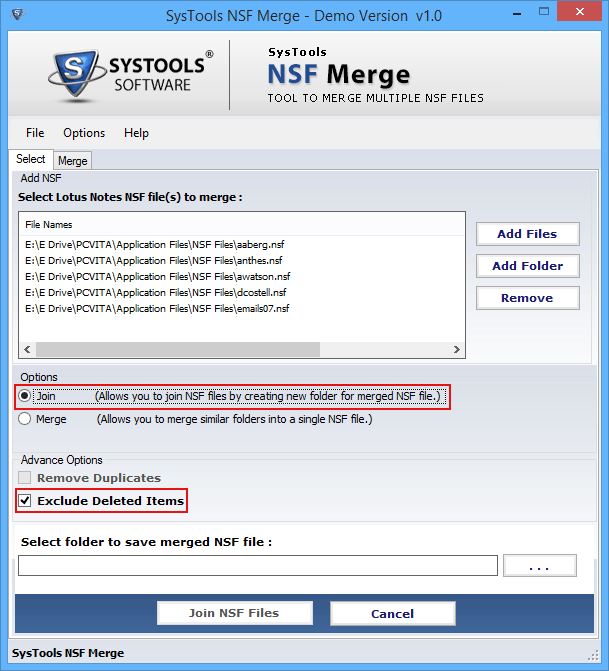 Step 7
If you have chosen the Merge option then both the option to Remove Duplicate & Deleted items will be available to choose.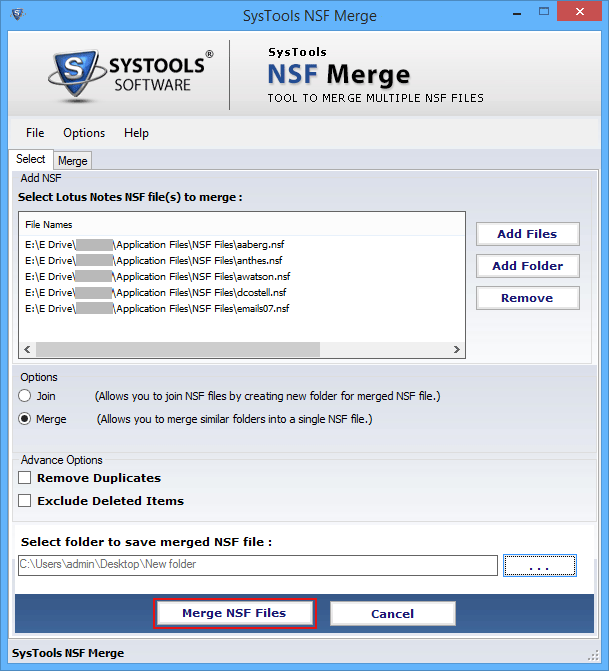 Step 8
Once you click the Join or Merge option, software asks user to select the folder to save the output and click on Open button.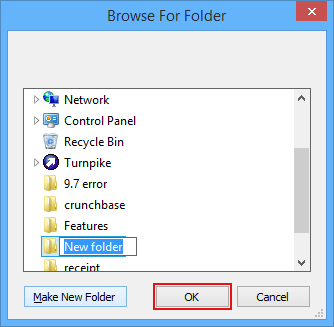 Step 9
Simultaneously a dialog box will be open that will show you a log reports of folders are maintained. Click on close button as it finished.